Shihan Chua Yeow Kee


Chairman / Chief Instructor
Shihan Chua Yeow Kee started training Martial Arts in the early seventies and obtained his Black Belt from the International Combined Arts Academy in 1973. In 1977, Shihan Chua started learning Kyokushin Karate and obtained his Black Belt in 1979 and a Black Belt certificate which was endorsed by grandmaster and founder of the Kyokushin's Karate Sosai Masutatsu Oyama in 1981. Having great interest and talent in the martial arts, Shihan Chua went on to obtain his Nidan (2nd Dan) in March 1988, Sandan (3rd Dan) in January 1991, Yondan (4th Dan) in June 1997, and Godan (5th Dan) in October 2004 and Rokudan (6th Dan) in April 2007 under the International Karate Organization Kyokushinkaikan (IKOK) Sosai Mas Oyama.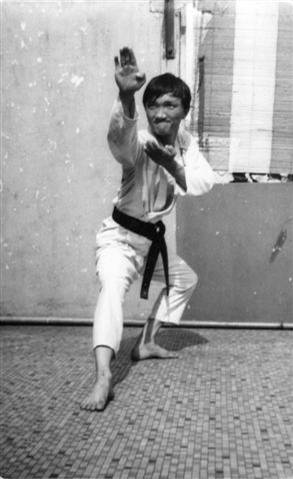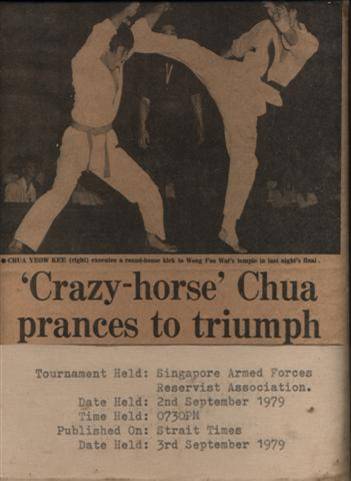 With many years of experience in coaching and management in Karate, Shihan Chua established the Budokan Karate-Do Club Kyokushinkaikan with the support of his senior Black Belters, friends and members of his associates. The club was established in the year 2005.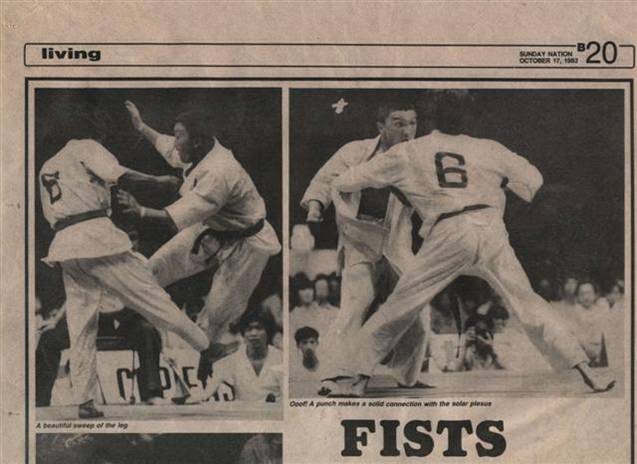 Shihan Chua have vast experiences competing in competition in the local and international arena in the 70s and 80s. He is also actively involved in organizing and assisting in several local and international competitions which are held in various parts of Singapore. Apart from that, Shihan Chua have also participated in and hold public demonstrations about the art and power of Karate and the exercises related to healthy lifestyle in conjunction with the government campaign.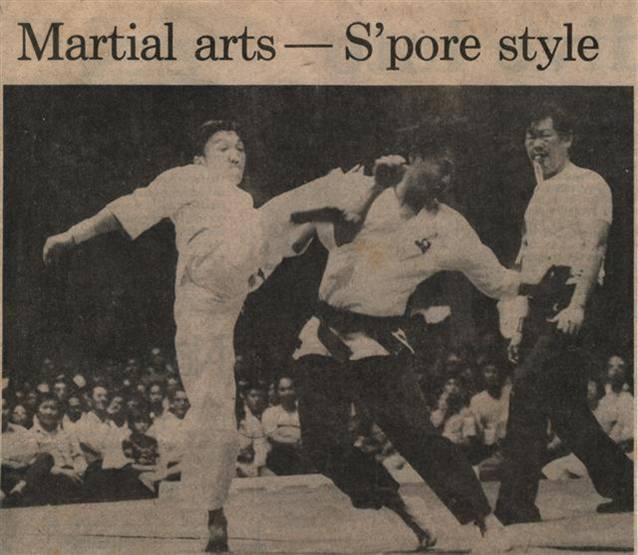 Currently, Shihan Chua holds a certified Master Coach (National Coaching Accreditation Programme in Theory Level 3 and Technical Level 3) in coaching under the Singapore Sports Council and is also a certified People's Association trainer. On top of that, Shihan Chua is also a certified First Aider. He is also a National 5th Dan holder endorsed by the Singapore Karate-do Federation in 2005.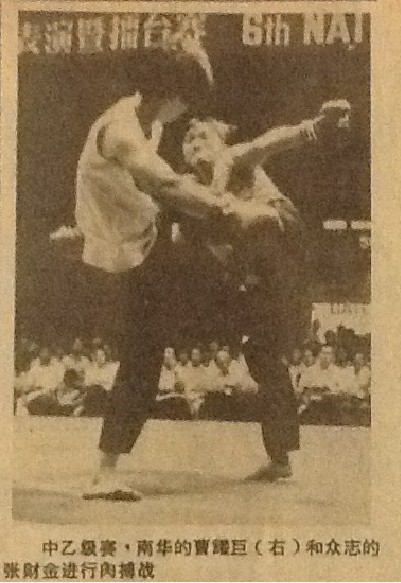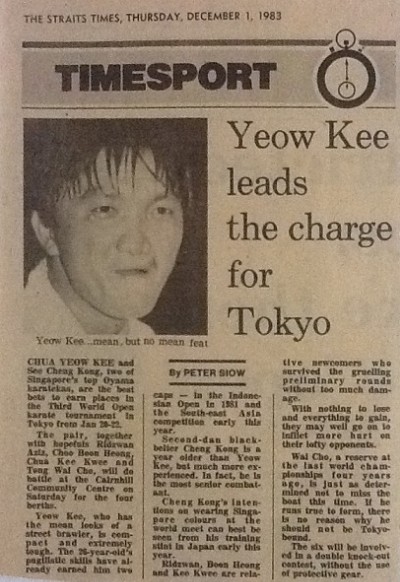 Since the establishment of the club, Shihan Chua started instructing Karate in the early 80s, he has trained more than thousands of registered students ranging from the age of 5 to above 50, imparting his skills, knowledge and experiences to produce more than hundreds of Black Belts (Shodan) from varying age, race and gender. Seeing his students achieving their Black Belts provided Shihan Chua with a great sense of satisfaction and purpose in life as he strongly encourages and believes in the need for a good workout as a stress relieving technique.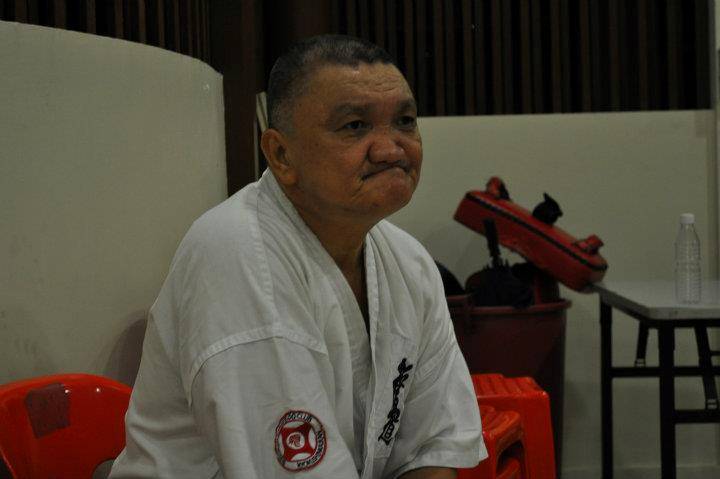 Chairman/Chief Instructor of Budokan Karate-Do Club, Kyokushinkaikan
Sports Educational Programme (SEP) Certified
Black Belt 6th Dan / Level ( IKOK )
Former Vice President, Singapore Karate-DO Federation (SKF)
National Registry of Coaches (NROC) Master Coach
NCAP Theory Level 1, 2 & 3
NCAP Technical Level 1, 2 & 3
Singapore Champion in 1979 & 1982
Singapore Representative in World Karate Open in 1984
Produced over 100 Black Belters, SEA Game medalist & Asia Open finalists.